While the pandemic has created unprecedented levels of social isolation, the Decentralized Dance Party (DDP) has been working tirelessly to develop revolutionary new technologies that boost spirits and enhance connection worldwide.
We hope you will join our quest to turn the entire world into a dance floor and earn the Nobel Peace Prize for Partying.

BIG NEWS!
THIS DECEMBER 31st!
The Most Ambitious NYE Event The World Has Ever Witnessed!
A non-stop, round-the-clock, round-the-world countdown into 2021, where you can celebrate Over 30 Countdowns with guests and hosts from literally All Over The Planet. Even if you have plans for your own midnight, drop in and experience someone else's!
We'll start by welcoming the New Year at the Pacific islands of Kiribati (UTC +14) and continue through every time zone until we conclude at Baker Island (UTC -12). We won't neglect time zones that celebrate on the half hour (e.g. India GMT +5:30) or the 45-minute mark (e.g. Nepal GMT +5:45)!
Cruise over to this page for All The Info!
MORE BIG NEWS!
The one-of-a-kind documentary A Battle Plan For World Peace: The True Story of the DDP is officially in pre-production!
Cruise over to this page for more info.
WORLD PEACE DAY LIKE NEVER BEFORE!
Since March, the DDP has hosted weekly, wildly successful mixed-reality Parties and in August, helped co-create a new "Love-Based Social Network", a core building block of this year's Virtual Burning Man.
We aimed for a Simultaneous Global Dance Party on World Peace Weekend September 19! EVERYONE was invited and an EPIC Mixed-Reality Party manifested WORLDWIDE!
This Peak Experience Party gave us the final footage we need for… The DDP Documentary!
Our 26th weekly Virtual DDP was held on September 24 at Burning Seed – Australia's regional Burning Man Event.
And a Global Party Activation also took place on Hallowe'en!
Want more info? Check out this Medium post to learn more about our future aspirations, or watch the videos below for more insight into what these Parties are all about.
"Mixed-Reality" Decentralized Dance Parties blend the signature online "Virtual" Parties with in-person "Terrestrial" Dance Parties for maximum fun: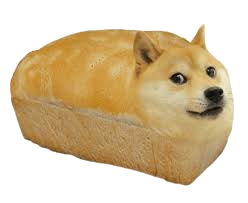 UNBELIEVABLY GOOD TIMES!

This Nightline video provides Unparalleled Insight into the pre-COVID magic that DDP brought to the streets, which we now bring to living rooms and hearts worldwide.