While the pandemic has created unprecedented levels of social isolation, the Decentralized Dance Party (DDP) has been working tirelessly to develop revolutionary new technologies that boost spirits and enhance connections worldwide.
Our Mixed-reality* DDPs bring people together worldwide, sparking Global Party Unity.

AND NOW
Plans have hatched for this year's FIRST-EVER VIRTUAL HALLOWEEN DPP!
We will be taking over the main stage at Co-Reality Collective's 12-hour SHALLOWEEN Festival from 7-10pm PST / 10-1am EST / 6-9am BST / 4-7pm AEST.
But that's not all… there will be TERRESTRIAL NODES for this Virtual Party popping up in Vancouver, Ottawa, and MORE!
RSVP for our Virtual DDP via Eventbrite here.
RSVP for Ottawa and stay on top of info for them via The Facebook Event here.
And get your tickets for Shalloween HERE:
Whilst the DDP Doge Team put the brakes on the formal Virtual Decentralized Dance Parties (vDDP),  we introduced a NEW Experimental Format:
THE BANANAGEDDON!
Doge-approved shenanigans were hosted WEEKLY on Saturdays October 3, 10, 17, and 24. Such party!
Stay tuned for post-Shalloween updates on how our DDP Community Gatherings will transform.
Themes and activities for DDP Community Gatherings are All Emergent and All Experimental. New Frontiers. Much fun.
AND! WORLD PEACE DAY LIKE NEVER BEFORE
Since March, the DDP has hosted weekly, wildly successful mixed-reality DDPs and in August, helped co-create a new "Love-Based Social Network", a core building block of this year's Virtual Burning Man.
We aimed for a Simultaneous Global Dance Party on World Peace Weekend September 19! EVERYONE was invited and an EPIC Mixed-Reality Party manifested WORLDWIDE! (This Peak Experience Party may have given us the final footage we need for… The DDP Documentary!)
Our 26th weekly Virtual DDP was held on September 24 at Burning Seed – Australia's regional Burning Man Event.

And our NEXT Virtual DDP will take place this Hallowe'en, Oct 31! Details to come.
Want more info? Check out this Medium post for all the background, or watch the video below for insights into what these Parties are all about.
*Mixed-reality Decentralized Dance Parties combine the signature online "Virtual" Parties with in-person "Terrestrial" Dance Parties for maximum fun.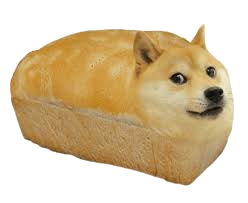 UNBELIEVABLY GOOD TIMES!

This Nightline video of years gone past provides Unparalleled Insight into the pre-COVID magic that DDP brought to the streets, which we now bring to living rooms and hearts worldwide.